Which floor does your terrace or garden ask for?
Stone, Wood, Concrete and even Marble. We help you decide on the best outdoor finish for your porch or terrace.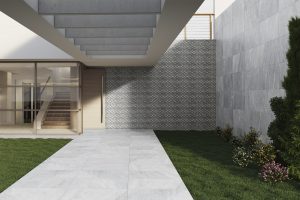 _Stone aspect.

There are many varieties of stone and a great variety of colours and decorations. Depending on the type of space, you can choose more uniform stones or irregular and aggressive ones, we remind you that it must always be anti-slip flooring. The stone aspect gives the spaces a very natural look and a lot of personality.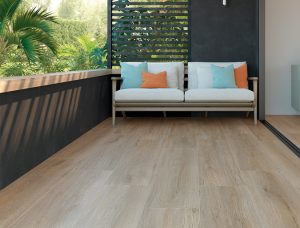 _Wooden aspect.

Wood for exterior use is a safe bet and the one preferred by users. It provides comfort and warmth, the choice of wood-look ceramics is a highly recommended option, as it has the naturalness of wood and the durability of porcelain, it does not crack, deform or change colour due to exposure to the sun, it is easy to clean and requires little maintenance.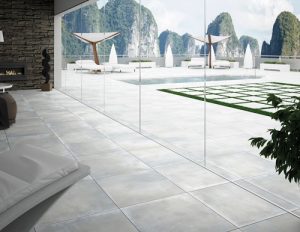 _Concrete aspect.

Cement has an authentic, sober and essential aspect. It is ideal for urban and contemporary spaces with an industrial soul. The neutral and not very aggressive colours make it suitable for minimalist personalities, providing elegance and style both for exterior and interior spaces.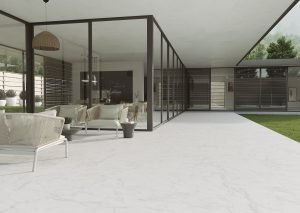 _Marble aspect.

The most elegant and sophisticated purity. Avoid polished marble to avoid slipping. Unlike marble, marble-look ceramics do not require maintenance or specific products, which once again makes ceramics the best option for home spaces, due to its versatility, safety, easy maintenance and hygiene.