Stone style, ideas for decorating your home
Are you looking for ideas to decorate your home and you are one of those who bet on stone aesthetics? In today's blog we give you different options to create architectural and interior projects for homes in which ceramic stone is the protagonist.
Stone style by Rocersa
The stone style is one of the most sought after when it comes to architectural and interior design projects. Suitable for commercial spaces, public buildings and homes, Rocersa has always been committed to the timeless aesthetics of a material that transcends all fashions.
At Rocersa, we are specialists in porcelain stone for interior and exterior flooring and cladding (link to: https://es.linkedin.com/company/rocersa ), we have been offering innovation, design and quality in our products for over forty years.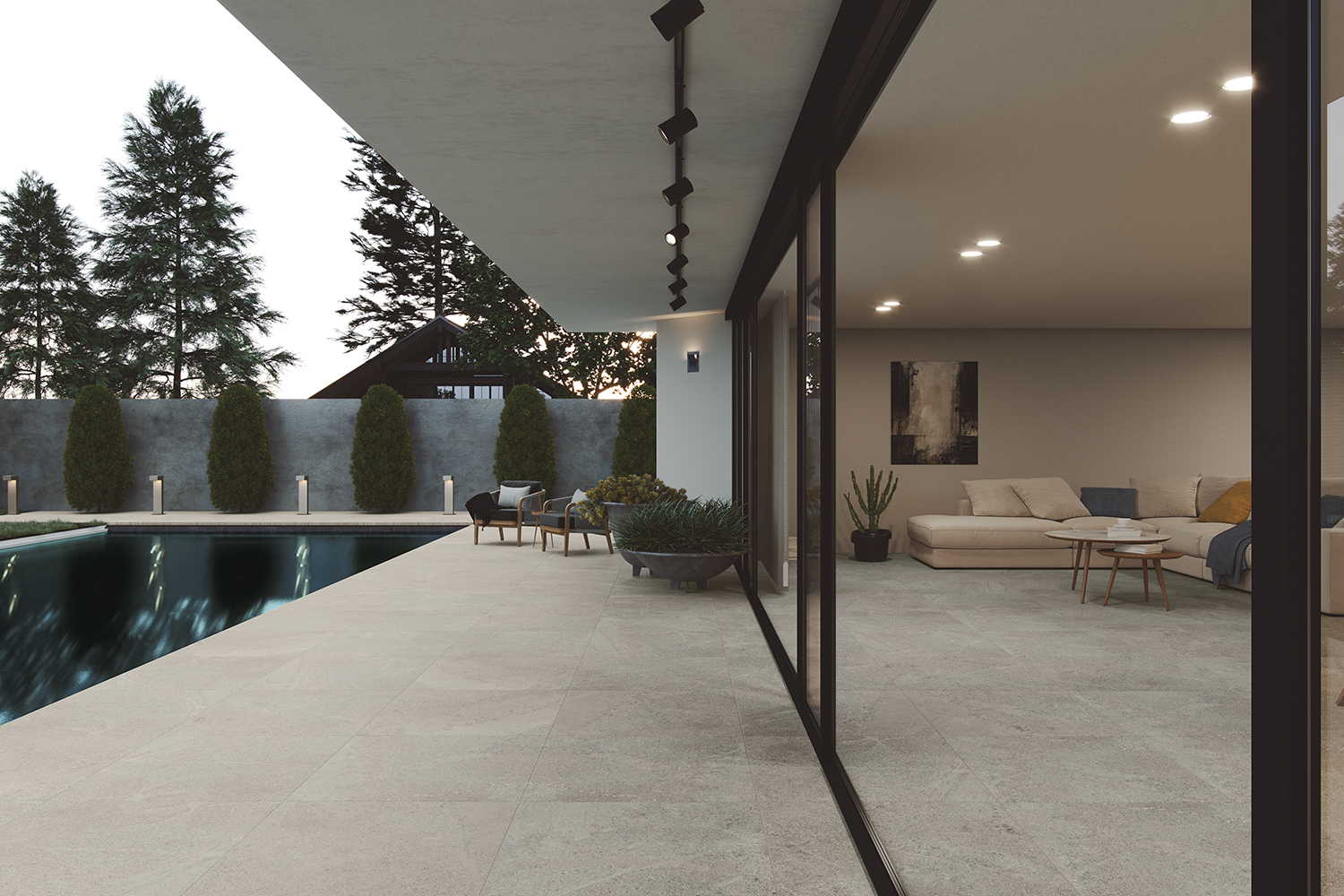 Salisbury Sand 100x100cm and Salisbury Sand 100x100cm OUTDOOR20.
Stone for terraces and interiors
When we are looking to create spaces where the boundaries between indoors and outdoors disappear, the key is to use stones from the same collection. The different solutions of formats and finishes give you the opportunity to integrate all the rooms of the house with the same aesthetic. In the image, this terrace with Coralstone Cotton has the same model in two different thicknesses suitable for indoors and outdoors.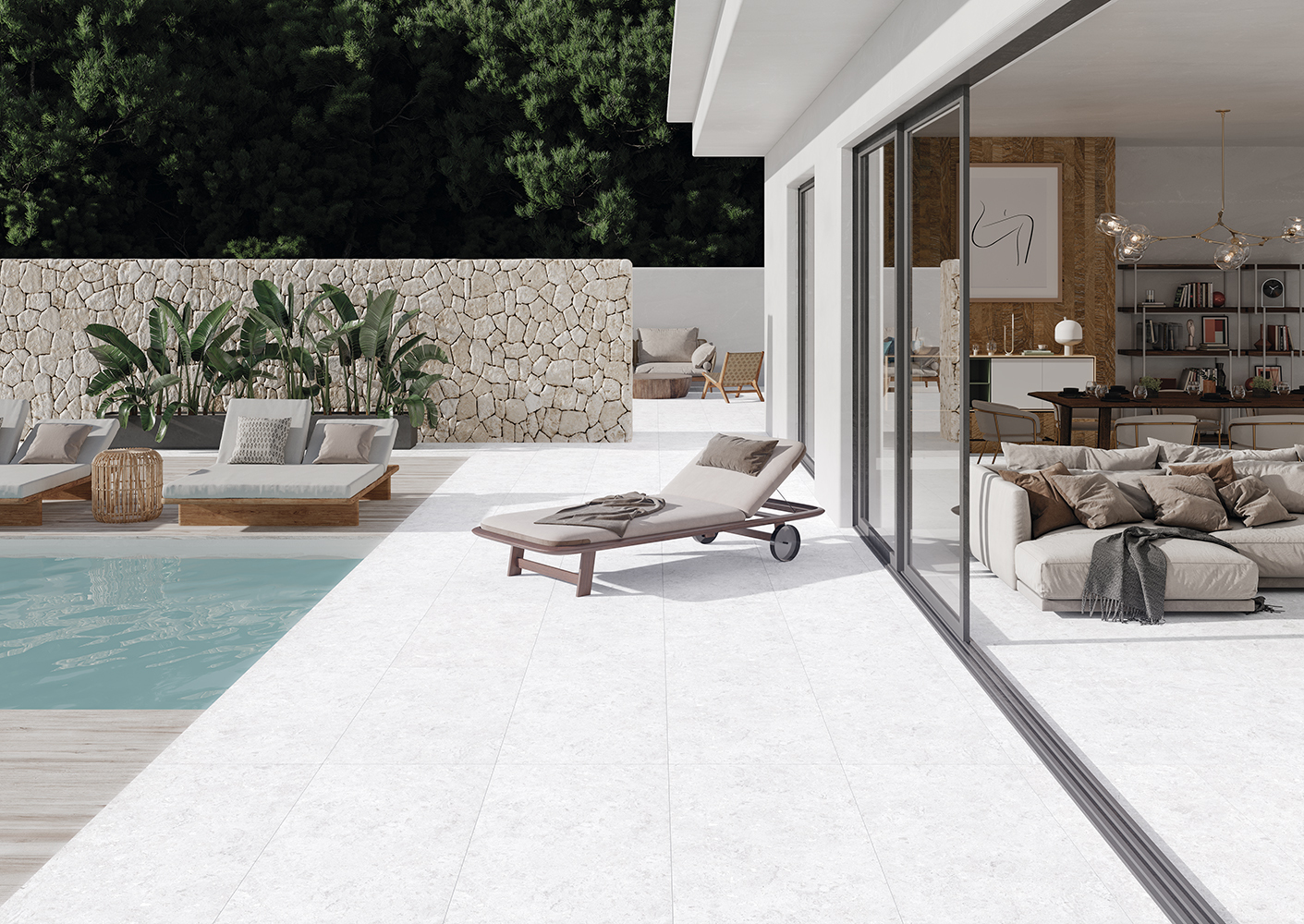 Coralstone Cottone 60x120cm and Coralstone Cottone 60x120cm OUTDOOR20.
Ideas for combining stone style flooring
At Rocersa we not only offer finishes adapted to different technical needs, we also have numerous decors for indoor and outdoor use.
Nature inspires each of our pieces, although when it comes to giving style to ceramic stones, at Rocersa we opt for geometry in some collections, as a result we obtain a creative and modern aesthetic with lines that captivate and stimulate the senses.
An example is this environment of Hardblue Collection (link to: https://www.rocersa.com/coleccion/hardblue/). In which we see the Hardblue Grey base combined with the Grey decor both in 60x60cm OUTDOOR20.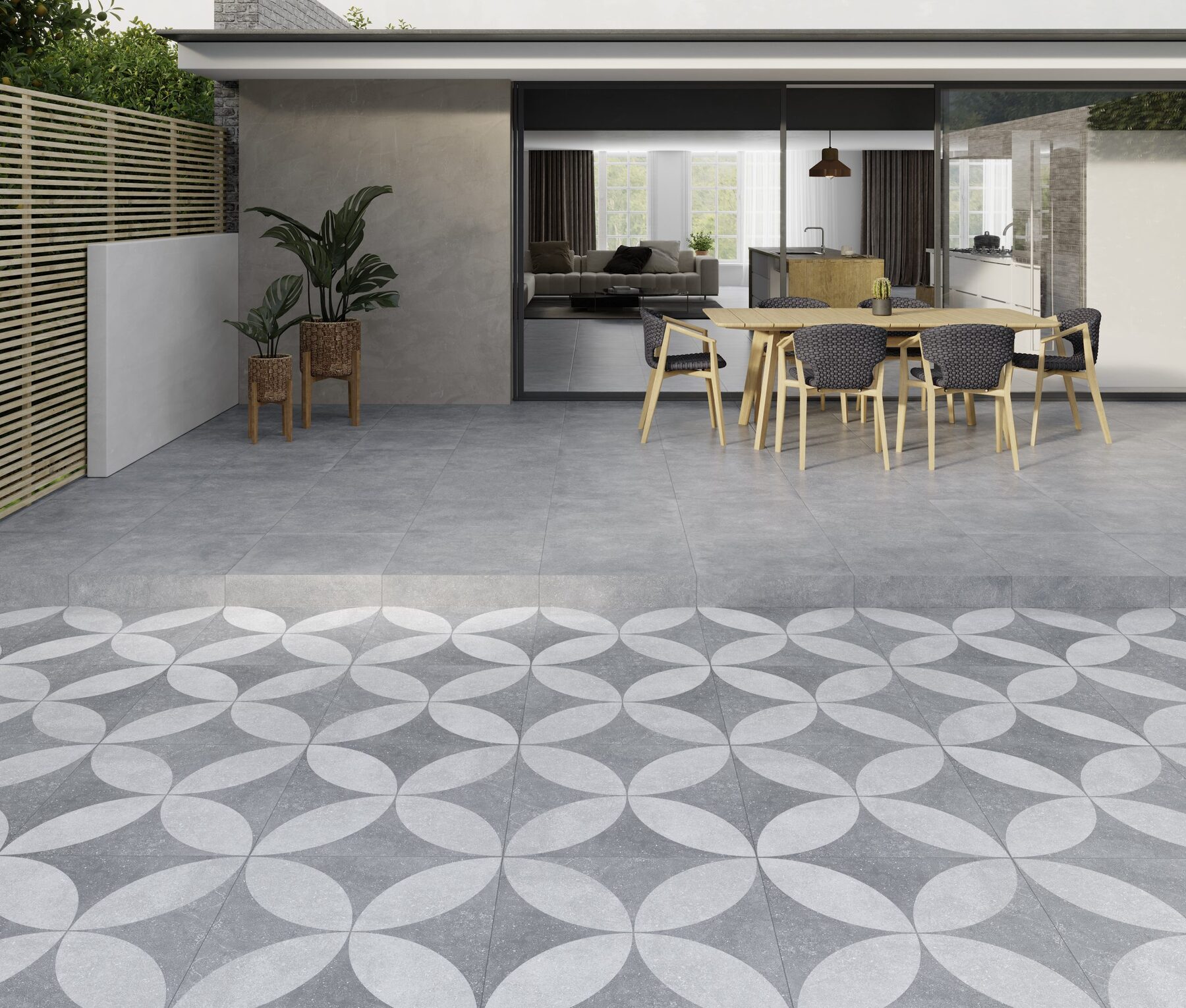 Hardblue Grey 60X60cm OUTDOOR20 and Hardblue Dec Grey 60X60cm
OUTDOOR20.
The versatility of uses that we can give to the decorated pieces while maintaining the main aesthetics are numerous:
– Change of ambience, i.e. as a visual separation.
– Decorate a part of the room.
– To give style to spaces.
– As a decorative element, for example: on the headboard of the bed or as a shelf integrated into the wall.
Stone style: Discreet uniformity or graphic variety?
It is a great idea to decorate your home in stone style and that is why we would like to talk about the total look.
Ceramic stones can have a very uniform design or not, as in the case of the Axis Grey intimate space in which the stones have a wide graphic variety and de-toning. In this Axis bathroom, we can enjoy the beauty of the stone, the attractiveness of the graphic variety and the naturalness with which it fits into any living space.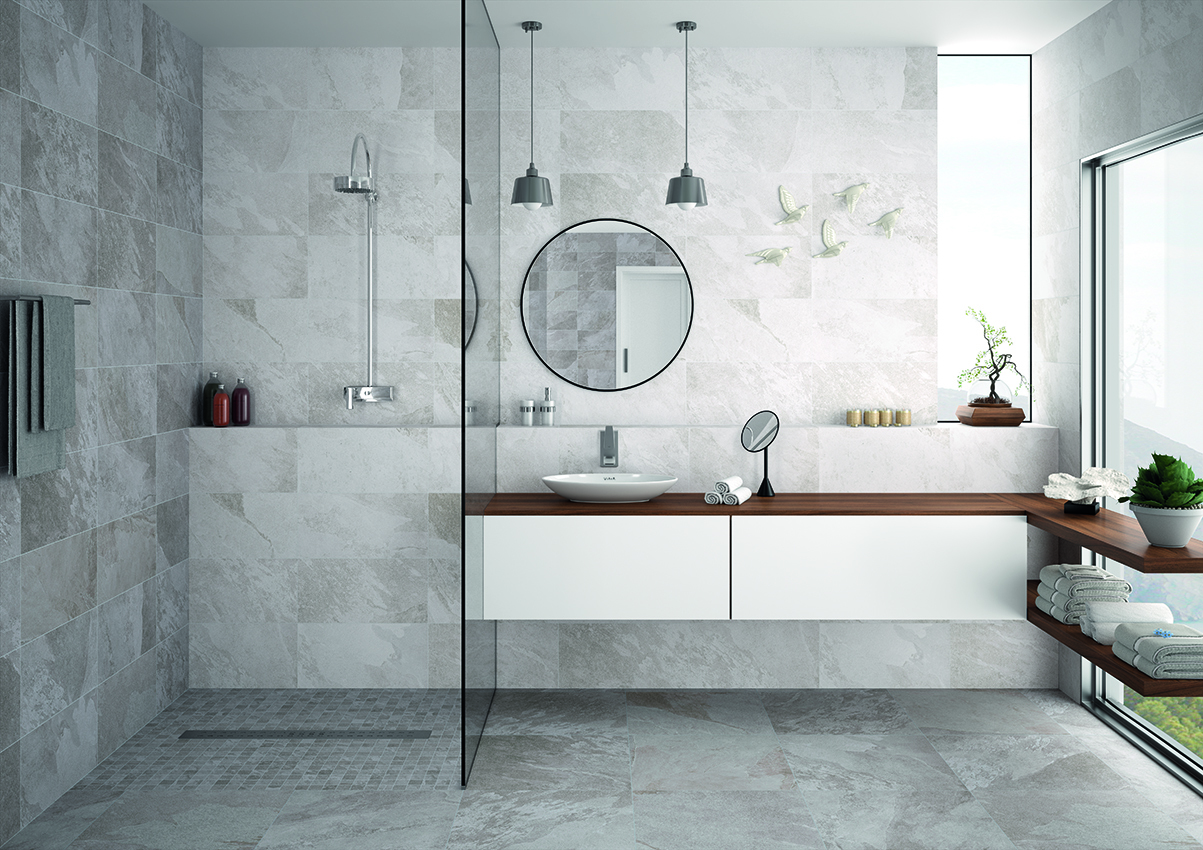 If you want more inspiration, we invite you to visit our Instagram account (link tohttps://www.instagram.com/rocersa_ceramica/).
Find more information on our 👇 website.